EMPTY RECYCLE SCHEMES -BEAUTY & COSMETICS
BEAUTY & COSMETIC RECYCLING SYSTEMS


There are many places that recycle beauty and cosmetic packaging. Please check all brands online and in-store for more details. Some places reward you from your returns 👍
TerraCycle
https://www.terracycle.com/en-GB/
TerraCycle is
Eliminating the Idea of Waste®
by recycling the "non-recyclable." Whether it's coffee capsules from your home, pens from a school, or plastic gloves from a manufacturing facility, TerraCycle can collect and recycle almost any form of waste. We partner with individual collectors such as yourself, as well as major consumer product companies, retailers, manufacturers, municipalities, and small businesses across 20 different countries. With your help, we are able to divert millions of pounds of waste from landfills and incinerators each month.
I have signed up :)
BACK TO M.A.C
M·A·C accepts returns of its primary packaging through the Back to M·A·C Program. By returning six M·A·C primary packaging containers to a M·A·C counter, you'll receive a free M·A·C lipstick of your choice (excludes Viva Glam Lipstick and Limited Edition Lipstick) as our thanks to you. Please note, Lipsticks provided at no charge cannot be returned or exchanged.
BODY SHOP
Return any empty plastic bottles tubs, tubes and pots. Speak to a member of staff first so they can tell you about our recycling scheme, what you can recycle and where to return your empties.
With a member of staff, put your clean, empty packaging into the recycling bin. Once the bin is full, our recycling partners, TerraCycle®, collect it so they can recycle or repurpose it into new items like park benches and playgrounds.
Return 5 empties and receive £5 off voucher for your next purchase.
CHECK ONLINE OR INSTORE FOR MORE DETAILS
The PERFUME SHOP
Take in your empty bottle and get a 10% off voucher in return.
LUSH
Take back 5 black pots (There own brand) empties - Get a free face mask in return.
KIEHL'S
Recycle and return empties. You will be given a loyal stamp card. Hit 10 stamps and you receive a complimentary travel sizes product from their range. Note it is their own brand products which can be returned.
GARNIER
Now, no matter where you live, in the UK or Republic of Ireland, if you can't recycle through your local waste collection – send it to TerraCycle® and we'll make sure it's recycled. Not only will you have the quiet satisfaction of doing the right thing, but you will also raise money for good causes. For every item of Garnier packaging sent to us, you'll receive TerraCycle® points that can be redeemed as cash donations to your favourite non-profit organisation – which might be a school, a community centre, a sports club or a charity.
You can recycle from Home or In-store (Check online for more details)
ORIGINS
We help erase waste!
We recycle cosmetic empties From any brand, every day.
Plus, their packaging is made from largely post-consumer recycled materials produced by renewable energy sources.
L'OCCITANE
1- Find your closest L'OCCITANE boutique
2- Bring in your empty beauty and skincare products from L'OCCITANE or ANY BEAUTY BRAND to be recycled
3- Receive 10% OFF a new full price product*
Programme Accepted Waste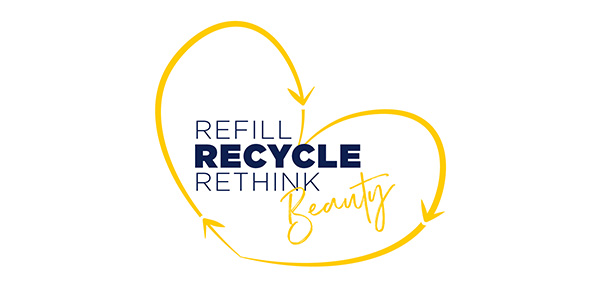 Beauty packaging such as lip balm tubes, makeup remover bottles and pumps, fragrances bottles and pumps, and deodorant sticks.
Skincare packaging such as face mask packaging, refill pouches, and dispensers and tubes for soap, facial cleansers and body lotions.
Haircare packaging such as pumps and caps from shampoo and conditioner bottles, hair care dispensers and containers, hair product trigger heads, and refill pouches.
Just Glass or Aerosol (Deodrants) they don't take. Which is amazing as they cover a lot.
You receive 10% off.
Recycle your straightners, any brand and any.flat iron.
IRON RECYCLING SERVICE
Send your old Irons to #HairStraightenerHeaven
https://www.cloudninehair.com/recycle
Toothbrush Recycle
You can recycle your toothbrushes and toothpaste in any - The Colgate Oralcare recycle system. You can check your local places to see where you can drop them.
Neal's Yard
Neal's Yard will have an in-house recycling scheme. You will be able to take some of the trickiest items to recycle to one of their stores, this will include sample sachets, superfood pouches, facial wipe packages, pumps and atomisers. You will then receive 10% off their next purchase.
Please do share and comment onany brands I have missed out or any new updates on any of the recycling programmes.
Thank You
Shahnaz